We provide customers with high-purity products, and by establishing strict QA / QC standards, we ensure that we provide customers with world-class reagents.

我们为客户提供高纯度的产品,通过建立严格的QA/QC标准,确保为客户提供世界级试剂。
Product quality management is the top priority of the company's internal management. Through strengthening staff training, improving detection technology, improving detection indicators, and continuously improving each link in quality control to ensure that the quality of each batch of products meets customer requirements.
In order to ensure that the purity of the product meets the customer's requirements, we combine NMR hydrogen spectroscopy and high-performance liquid chromatography to determine the purity of the product. We provide high-performance liquid and nuclear magnetic resonance spectra for products that can use liquid phase analysis to ensure product quality.
产品质量管理是公司内部管理的重中之重,通过加强员工培训、提高检测技术、完善检测指标,不断改进质量控制中的每一个环节,以确保每批产品的质量均达到客户的要求。
为确保产品纯度达到客户的要求,我们结合核磁共振氢谱和高效液相色谱来确定产品的纯度,对能够采用液相分析的产品均提供高效液相和核磁共振图谱,以确保产品的质量。
Analytical Instruments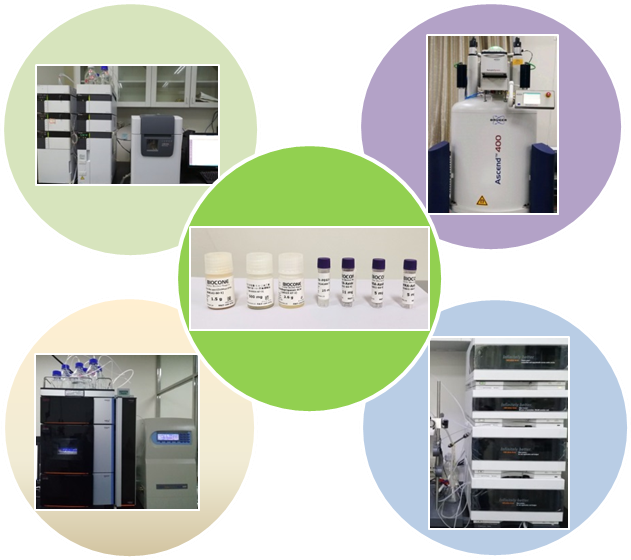 Nuclear magnetic resonance spectroscopy(NMR)
NMR is the main method for identifying and analyzing our products. We identify each compound using NMR proton spectroscopy, and additionally use NMR phosphorus spectroscopy, carbon spectroscopy, or fluorine spectroscopy when needed.
核磁共振是鉴定和纯度分析我们产品的主要方法。我们对每种化合物使用核磁共振氢谱进行鉴定,并在需要时另外使用核磁共振磷谱,碳谱或氟谱。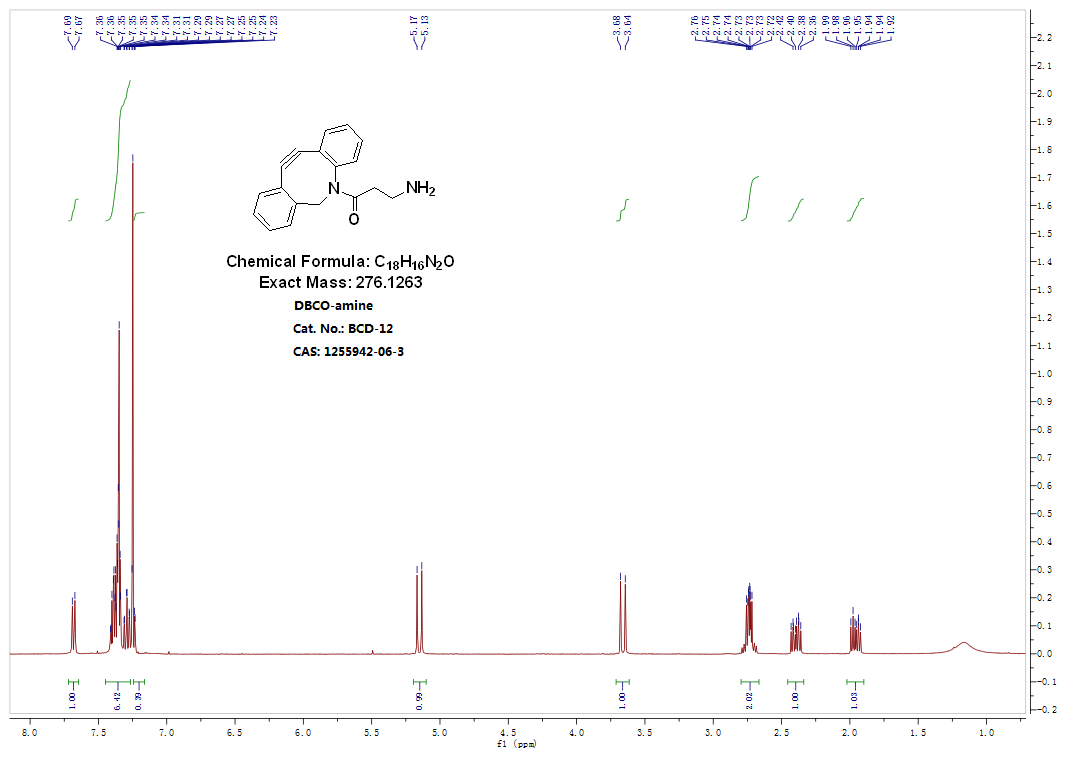 High performance liquid chromatography(HPLC)
HPLC combined with mass spectrometry is a powerful tool for product identification and purity analysis. It provides quantitative purity measurements and molecular weights of compounds.
核磁共振是鉴定和纯度分析我们产品的主要方法。我们对每种化合物使用核磁共振氢谱进行鉴定,并在需要时另外使用核磁共振磷谱,碳谱或氟谱。